New Jersey State Library | Gale Presents: Peterson's Test & Career Prep Online | Heritage Quest | HeritageHub | Learning Express | EBSCO Host Databases
---
New Jersey State Library
Use the link here to contact the NJ State Library!
---
Gale Presents: Peterson's Test & Career Prep Online
Gale Presents: Peterson's Test and Career Prep is a versatile, free online resource that can provide you with tools and practice to achieve educational and career success! This resource is funded by the New Jersey State Library and is available for free to all residents of New Jersey. You will be prompted to log in/sign up for a free account, which enables you to access the resources available!
High school and college planning – Teens can access and take practice AP tests, SAT and ACT exams, plus review subject-oriented question banks on lots of subjects. You can also find tips on how to prepare for, apply for, and pay for college — including scholarship information.
Graduate school – Preparing for advanced degrees made (slightly) easier! Peterson's offers practice exams for GRE, LSAT, MCAT, and more.
Career Assistance – Included are fantastic tools, including the GED High School Equivalency practice exam, ASVAB and Civil Service practice tests, real estate license exam, cosmetology & barbering, as well as nursing, pharmacology, dental and medical assistance practice tests. You have the option to take career tests, and build your own resume!
English as a Second Language and U.S. Citizenship – Practice for the TOEFL, brush up on your basic English and Writing skills, study for the US Citizenship Test and more.
For guidance on how to use this database, please refer to Gale Presents: Peterson's Test and Career Prep Resource Guide.
---
Heritage Quest
Heritage Quest is a new electronic resource licensed by the State Library in 2019 that is available to public, school and academic libraries.

Heritage Quest Online is a comprehensive treasury of American genealogical resources to help New Jersey residents find their ancestors.
Click the graphic (or click here) to begin your journey with Heritage Quest!
---
HeritageHub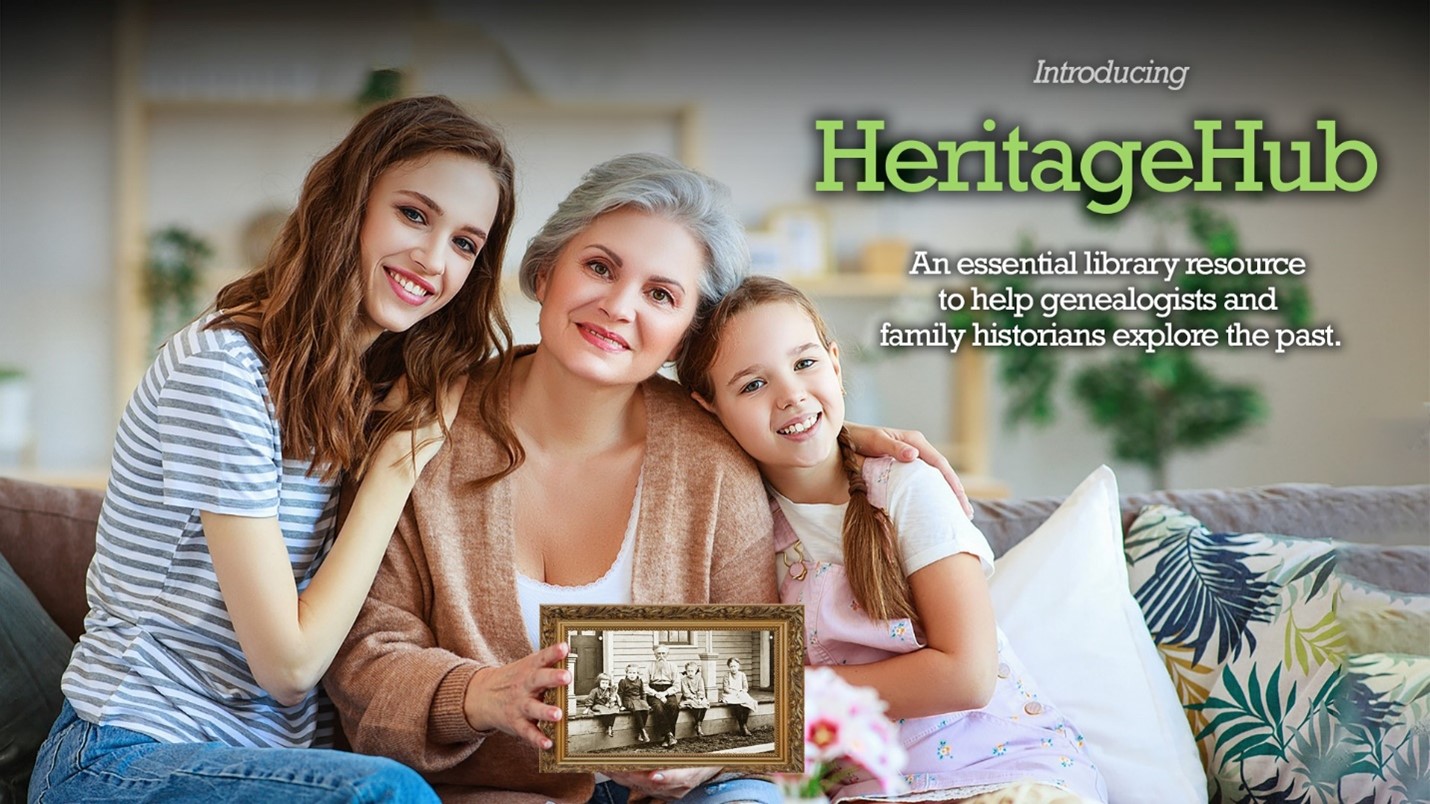 Explore genealogical records from 1704 – today, including hard-to-find obituary content from the mid 1900's, coverage from all 50 states, and original obituary images from historical newspapers. Access is available 24/7.
Click the graphic above (or click here) to start exploring today with HeritageHub!
---
LearningExpress
Check out our latest EBSCO resource! Improve your academic skills. Prepare for high-stakes tests. Become career-ready.
LearningExpress Library offers targeted learning centers — each with a collection of practice tests, tutorials, e-books, articles and flashcards — to help you achieve your goals. You can even use LearningExpress Library to brush up on your computer skills!
Click the graphic (or click here) to start your path to academic and career success!
---
EBSCO Host Databases
From academic journals, to businss publications, scientific studies and beyond, you can explore EBSCO's full datebase and grab the infomation you need. Perfect for research topics, academic study, and more! Just click the EBSCO resource you would like to explore and begin your navigation
---
Looking for recent articles in the newspaper to help with your research?
Head over to our Newsstand page! You can use the link below:
---