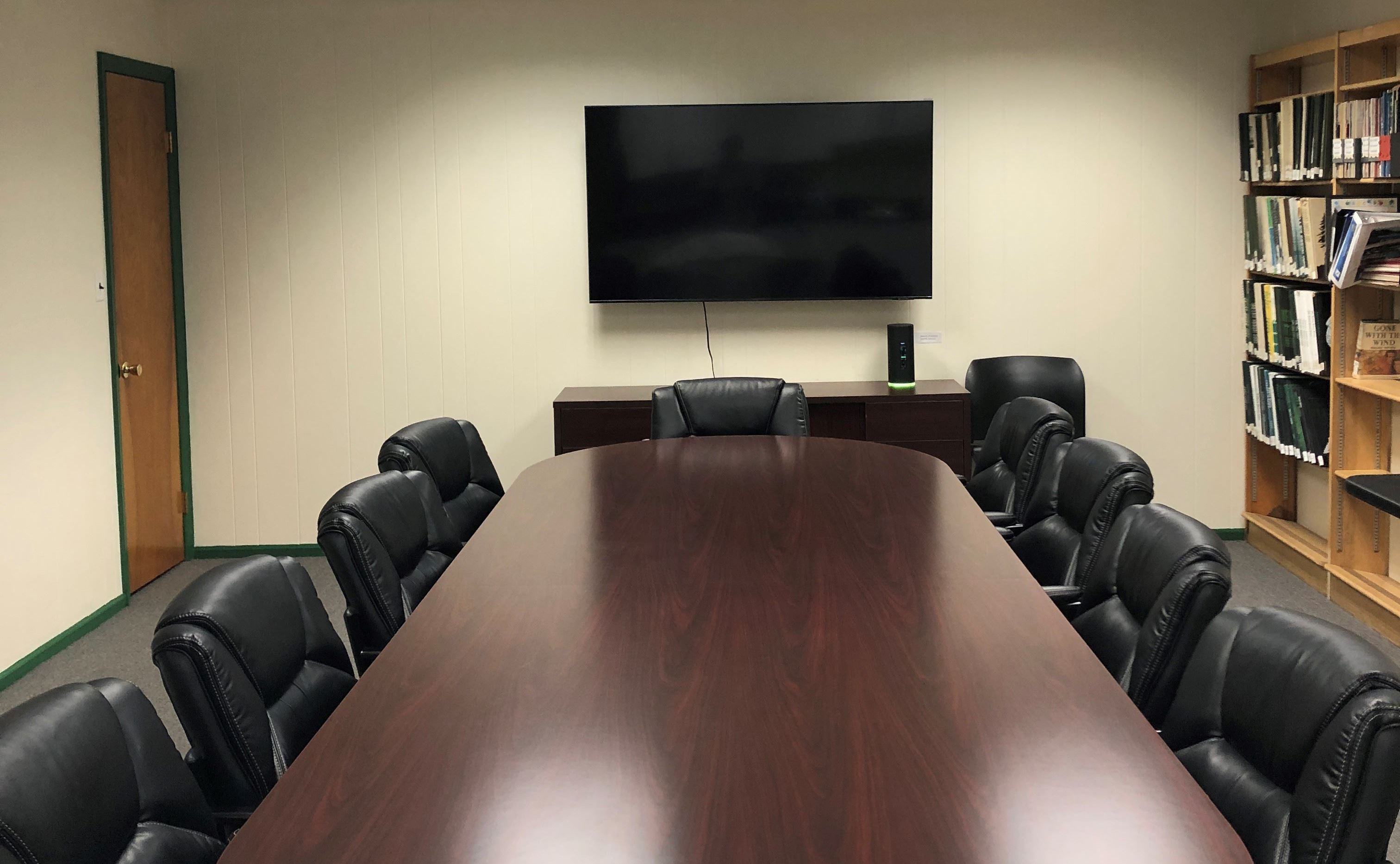 Conference Room Use:
The Little Falls Public Library offers a public conference room, which is located downstairs and can accommodate up to 20 people. The conference room is equipped with a Smart TV, projector, HDMI connection cables and Wi-Fi. Library and affiliated sponsored events (Friends of the Little Falls Library, Clifton Health Department, and Passaic County Clerk outreach, etc.) are given priority in scheduling the use of the room. The room is available for various purposes, ranging from public programs/lectures/meeting/presentations, to mid-size instruction, small meetings, and individualized study.

The primary purpose of this room is for library activities/programs, whether presented by library staff, in partnership with external community partners, or held by organizations affiliated with the library.

When the room is not being used for a library or library-affiliated activity, the space may be available for use primarily by non-profit, cultural, or educational organizations for programming or meetings. Use by any other type of entity, or exceptions to terms, can only be approved by the Library Director or his/her designee on a case-by-case basis, and only in compliance with any applicable conditions outlined in this policy, generally accepted library practice, and/or applicable laws.
Permission to use the room, however, does not imply endorsement by the library of any of the goals, policies, activities, or viewpoints of any individual, group, or organization.
To reserve this room, please review the Meeting Room Policy and Reservations.
Then, fill out a Conference Room Reservation Request Form. Your request will be reviewed by the Library Director within 1-2 business days and you will receive confirmation if approved. Incomplete forms may not be considered or approved.
---