Library of Things
Extra Items for Check Out!
We're offering more than just books and movies!
With your Little Falls Public Library card, you can also check out additional items for use at home! Whether you're looking to add a fun spin to baking, or challenging your creativity with snap circuits, it's all totally free with your library card!
Please keep in mind that rules and policies may vary, depending on the item in question. The following, however, apply to all additional items:
The loan period for additional items is set for 2 weeks
These items are not elligible for renewal
Overdue fees are set for $0.50 per day
Items must be returned with all of their materials, including the bag, any provided instructions, and accompanying rules/policy sheets. An item will not be marked returned if it is missing any materials.
These items can NOT be returned in the book drop.
The replacement fee for lost or damaged items will be set for the price of it's replacement
---
Cake Pans
The perfect way to mix up your next paty! Check out some of our themed cake pans and add a fun twist to your next dessert!
Our current collection of cake pans include:
Baby Buggy
Teddy Bear
Pony / Unicorn
#1
Tinkerbell
Dinosaur Pans
Please note these additional policies for our cake pans:
Pans must be borrowed by an adult (18 or older) on a Little Falls Library card in good standing
Limit of one pan per family at a time
Please DO NOT put cake pans through the dish washer
Thoroughly hand wash and dry the pans before and after use
Pans will not be marked returned if they are brought back dirty
---
Snap Circuits
Looking to add a creative spark to your free time? Our snap circuits will have you inventing new and clever ways to have fun!
Please note these additional policies for our snap circuits:
Limit of set of snap circuits per family at a time
Please check that circuits are functioning before returning
It there are any non-functional circuits, please contact the library
Snap circuit kits should include all circuits, the box, and the organizational plastic insert. Please put circuits in their designated spots upon returning
---
LittleBits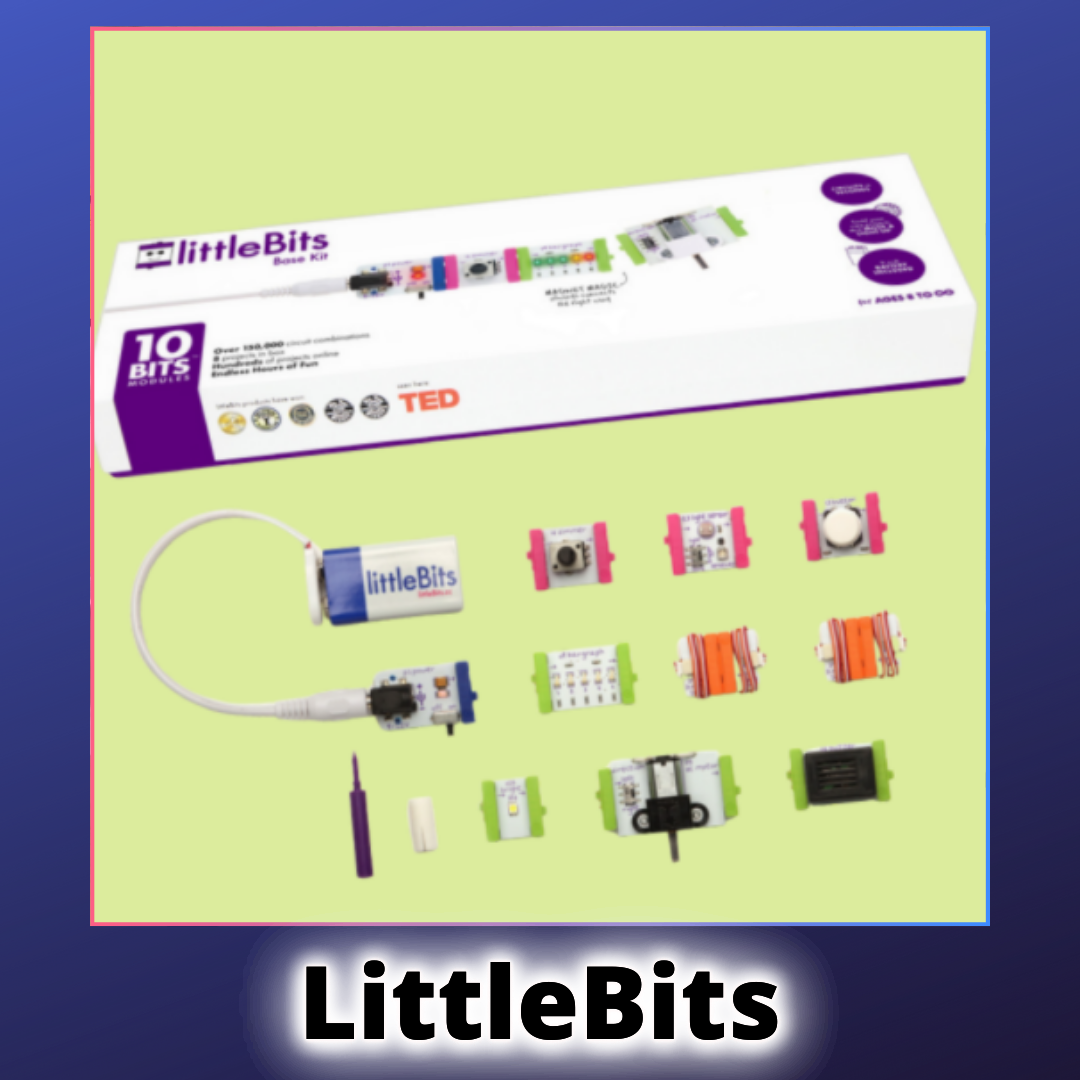 What are LittleBits? They are programmed magnetic building blocks that allow you to design your own electronics. The kits make learning about circuitry and electronics fun and imaginable for kids!
Please note these additonal policies for LittleBits:
Limit of set of LittleBits per family at a time
Please check that LittleBits are functioning before returning
It there are any non-functional bits, please contact the library
LittleBits should include all pieces, the box, and the organizational plastic insert. Please put everything in their designated spots upon returning
---